As ironic as it may sound the virtual world is where real business takes place. Whether it is ordering food or ordering ingredients to make food, customers are looking towards online businesses purely because of the convenience it affords. And if customers prefer engaging organizations online you can bet companies and businesses will do all they can to make their mark online, because quite frankly the future of business is on the line, literally. This is where exactly where SEO comes in. A branch of internet marketing, search engine optimization involves making the most of techniques used by popular search engines to expand the online presence of a brand or company. Considering that the scope of SEO is so vast, many businesses hire an agency/company so that they receive the best SEO services to help them venture into a new market.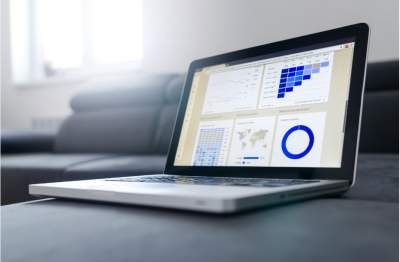 SEO can make or break your business. To put it quite plainly even if you have the best product in the market the only way you are going to get sales is if people know that you have the best product in the market. A good SEO agency will help you get the word out so you can reach potential clients and boost your business. That is why it is important to carefully consider all the relevant factors before deciding on a particular SEO agency. There are six important criteria to consider before collaborating with an SEO agency:
Clear Strategy and Business Techniques
Industry Experience and Client Portfolio
Trust Score and Company Reputation
Tools of the Trade
Integrity and Work Ethic
Price Structure and Value for Money
This article will help you identify what to look out for when it comes to picking the right SEO Agency so as to meet your business objectives.
1. Clear Strategy and Business Techniques
The foundation of any business venture is a clear objective and a clear road to follow to reach that objective. Now while you may have your business objective clear it is up to the SEO agency to come up with a strategy to help you actualize that objective. What makes the best SEO company standout from any other agency is not only the ability to formulate a plan but also the ability to clearly communicate and explain that plan to the client. The agency should also be able to personalize and adapt their techniques to better serve the individual client.
2. Industry Experience and Client Portfolio
You will be able to understand a lot about an agency by the clients or projects it handles. The more experience an SEO agency has the more reliable its services are. An extensive SEO portfolio is a testament to the professionalism and work ethic of the company or agency. You should also have a look at the kind of clients the agency handles. The Top SEO Company will be versatile because it will often have clients from a variety of fields from Food and Hospitality to Banking and Insurance.
3. Trust Score and Company Reputation
You should not only look at the different clients an SEO agency manages you should also do a little research to find out whether those clients were satisfied with the service or not. The trust score of a company is an analysis of customer satisfaction based on service reviews or client feedback. While it is not possible, and rather unfair, to judge an organization based only on what others have said, it does help to get a general idea about the kind of reputation an SEO agency holds in the market.
4. Tools of the Trade
A small paintbrush in the hand of an artist can create a masterpiece, it all depends on how well you use the tools. Companies that are looking to deliver the best SEO serviceswill obviously know how to use all the SEO tools available to them. When choosing an SEO agency you should check how qualified they are in using Google analytics, keywords, status reports and other common SEO tools. The more knowledge an agency has about SEO tools the more effective they will be in implementing their business strategy. You should also keep an eye on the technical qualifications of an SEO agency and how well equipped they are with modern SEO tools.
5. Integrity and Work Ethic
When partnering and working with an SEO agency you will be required to share confidential information about your company and your business strategy. Hence, it is very important to look of an agency that has a high integrity level. The best SEO Company for you will be one that adopts the same approach to business as you and shares the same business ethics. If you can find an agency that is reputed for its integrity and that share the same core business values you will find it easier to collaborate with that SEO agency.
6. Price Structure and Value for Money
SEO is the very personification of the phrase, you need to have money to make money. The money spent on an SEO agency is an investment that helps you to reap some profit later on. And as in the case with any investment, there are some risks involved. That is why it is important to carefully analyze the cost structure and the pricing of an SEO agency before you make any commitment. You should pay special attention to companies that are willing to customize their cost structure so as to accommodate your business plan. You should also make sure you get a good ROI when it comes to picking the right plan offered by the SEO agency.
These are just some of the things you can keep in mind when you find yourself in a position to hire an SEO agency. The companies that offer the Affordable SEO services are those that score well in these six areas. Now that you have your SEO checklist you can go ahead and start your search for the best SEO Company. Good luck!