When it come Google Adsense alternative then the name of Media.net comes first.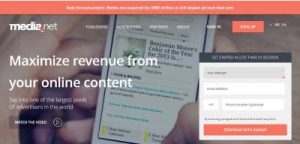 Media.net requirements:
Media.net accepts only English websites/blogs, If your website is having content in other language then your request to get publisher account will be rejected.
Majority of advertisers of media.net are from USA and Canada. so media .net needs at least 10-15% traffic from USA and Canada to approve your website.
Your website should not generate fake page views/impressions by bot nor should be hosting malware or any kind of virus.
You should not use copied content on your website.
You should use meaningful and reliant content on your website.
Your website should have traffic of around 400-500/day so that they could get information about the behavior of your visitors at the time of reviewing your request of publisher account. Although they have not declared any traffic requirement officially, but it is recommend to have around 400-500 unique users/Day on your website.
Navigation link structure and user experience of your website should be very good.
To make good revenue by using media.net just having users from USA and Canada is not enough but you need to have traffic from the keywords that are useful for their advertisers, If your keywords are not useful for their advertisers then despite of having majority traffic from USA and Canada, your RPM could go very down even it could reach zero, so it is recommended to target good keywords, that could be useful for their advertisers, If keywords are worth for their advertisers then they would love to send their ads on your website/blogs at good CPM rates.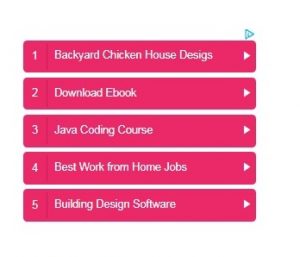 Minimum payout of Media.net is 100 USD, you cannot withdraw the payment until you are reached threshold of 100 USD.
Once media.net team approves your account then your account becomes fully active and your login credentials, along with ad codes in media.net's most popular sizes, would have been sent to you via a system generated email.
Media.net system optimizes ads on your website. it takes 3-4 weeks to get well optimized, evem their team works for you to optimize the ads and maximize your revenue.
For our ads to work at their full potential ensure the following health checks:
100% traffic: You will see optimal results when media.net system has done test across all your URL's.
Ad coverage: In order to ensure that your visitors are effectively engaging with the appeared ads, You are recommended to implement 3 ads on each page of your website.
Site addition:Make sure to add all your owned & operated sites for approval on your Media.net Publisher Dashboard.
Here are a few suggestions for placing our ads on your website:
In-content units: As media.net is a contextual engine so they work best in-article spots of your page.
Mobile Units: you are recommended to Avoid sidebars if most of your traffic comes from Mobile devices. These sidebars have poor visibility because it gets pushed to the bottom of your page.
Here are some tips to make more you your ad placement to generate good revenue :
Ad Placements: Since the ad units require engagement, we request that you place them in positions that receive good visibility (typically below content and in-content work best)
Optimization Period and Tips:I suggest you that you give media.net at least 15-20 days so that their system can gather data, learn and optimize each of your ad units for maximum performance. During this time, Your account manager also will reach out to make recommendations to help boost your overall revenue, If you face any issue you can directly contact your account manager, they will respond you withing one or two days.
You need to feel free to reach out your account manager for anything you may need to make your experience with media.net a success. Your account manager will be the point of contact for any account related queries that you might have. Your account manager is always read to solve your queries and problems. If you need any type of assistance in setting up the ads on your website or blog then you can take help from your account manager. If you'd like any particular ad size for your website or blog then in this case as well you can take help from your account manager.