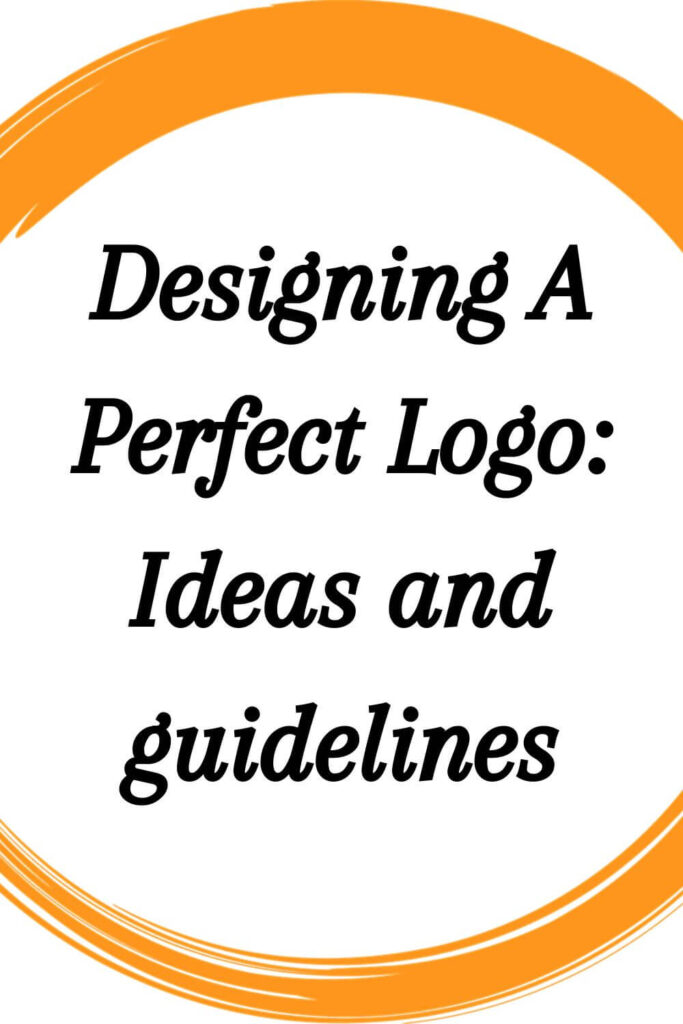 Have you ever seen a well-established business without a logo? None right? That's because there aren't any. To compete in the market every business needs a logo to make visual communication with the audience. A custom logo design has that potential to convey your message and make a mark through visual recognition among your customers. A logo has a significant impact on the masses that helps in projecting your business values.
It is natural for any business to want an outstanding logo. But the question is, how to get there?
This is perhaps the most obvious question for an inexperienced logo designer as logo designing can be thought-provoking and time-taking.
One way of designing a logo that doesn't take any time is by making it on a free logo designer software online. That logo will be more according to the trends, but it will lack the originality of a professional designer. The other way of doing it is to hire a professional designer who is capable of conceptualising your thoughts and visions in your company's logo.
Here are five steps that can guide you to design a perfect logo for your company.
Understand why do you need it and why does it have to be great?
Think of your business as a garden. The more bees it has, the more it will grow. However, to attract bees, you need to have flowers in your garden. Flowers will attract bees and having bees will give you honey. But if there are no flowers or in this case, no logo, the bees will not be compelled towards your garden.
As mentioned before, your logo makes a significant impact on the minds of the people. It is the first visual impression it makes, giving the information about your brand to the customers so they can know what they need.
Your company logo is an essential part of your brand, so it has to be great. All your products and brands will have the logo on them. Your logo is the one thing that will be communicating our message to the audience from your website so make it count! It will help you in making a great first impression on the people allowing you to shine your competitors out.
Define your brand
To communicate your brand personality to the audience, you need to understand what your brand stands for. Once you have understood what it stands for, it will become easy to design a logo that complements and completes the image. Take the help of your designer and start to brainstorm the exact word that defines your brand. Every brand has a unique factor that determines the originality of the brand. Finding that unique factor will help your designer to put it in the logo.
Other than that, you need to find the inspiration that inspired you to launch your brand in the first place. Think like your audience and help yourself in finding the word that you want your audience to perceive from your logo.
Keep a lookout at your competition
Keep a lookout, not in the sense of security but looking out for what's already out there. What is that the audience like and avoid what it doesn't? While designing a logo keep in mind what makes your brand stand out from your competition and that's what will make your logo design exclusive form your competition.
Always remember: originality is the key. Opt for something that is different that set you apart from all the business of your industry. If all the other logos are more traditional, ma yours more fun and modern. Think different! Go against the flow to reach the top of the business industry.
Choose the correct style of logo design
Once you have a clear idea of your brand and you know why it has to be great, it's time to select the right style for your logo. Remember that there is no design perfect for everybody, so you have to choose the design wisely to make it work.
Since the start of the business industry and marketing, there have been many styles from which you can choose. You can either pick just a single design or make a combination of two it is up to you. Mix and match different styles to create the one that best suits your business. For instance, you can choose fun and modern handmade type of logo for your brand.
A piece of advice, a designer's suggestions can come in handy while designing a perfect logo because they are professionals and know what is going on in the designing industry.
Pay attention to the colors and fonts
Once you have chosen the right type of logo design, it is the turn of selecting the right colour. Every colour has a different psychological impact on the minds of people. They have certain emotions and ideas attached to them.
It is essential to choose the colour that is neutral and doesn't make a negating factor attached to them. For example, red is associated with passion, excitement and anger, green is associated with nature and versatility and blue is associated with coolness, trustworthiness and maturity.
Like the colours, fonts to affect the style of the logo. Choosing the right font style and size is important as it makes a verbal effect on the people. For instance, selecting a serif font style for a fun and modern logo will not have a good effect on the logo.
Once you have figured out all the different aspects of designing a logo, it is crucial that you direct it all to our designer. A well explained data would help the designer in creating precisely the logo that you want. A great logo is a basis for all your branding materials like your business card, product packaging and your web page. It is timeless and will attract people towards your brand. It is a seamless look for your business that becomes the face for your company communicating your message with the audience. Just like that, with a perfect logo, you are ready to show the world your company's brand new face!